beach town fun
Madeira Beach
This barrier island community is what you get when you cross an Old Florida fishing village with a lively (but not rowdy) beach town. In fact, Madeira Beach was named the No. 9 Beach in the U.S. by Tripadvisor for 2021. 
---
Fun Things to Do
Relax, stroll and swim along 2.5 miles of beautiful beaches, or check out Mad Beach's rocky southern point, a popular spot for shore fishing.
Save a day or more to explore John's Pass Village & Boardwalk, a rustic waterfront complex with over 100 shops, restaurants and water recreation businesses. From John's Pass, catch a dolphin cruise or pirate-themed cruise, rent a boat or jet-ski, or even hop on a floating tiki bar.
See Our Best Madeira Beach Videos
From eating fresh seafood to shopping at waterfront boutiques to having a cold one on a floating tiki hut, vacation just doesn't get better than this.
Events & Entertainment
One of the most popular events in St. Pete/Clearwater, John's Pass Seafood Festival typically takes place in late October, featuring live bands, vendors and the seafood creations of talented local chefs.
Most days of the week, there's live entertainment somewhere on Mad Beach. Legendary spot Daiquiri Shak brings in some of the best local acts, and Saltwater Hippie has live music nightly as well as during the day on weekends.
---
Where to to Eat
With all the fish that comes in at local docks, seafood is undoubtedly the big draw here. Mad Beach Fish House, north of John's Pass, is a beloved local spot for seafood, as are Sculley's in John's Pass and its sister establishment, The Hut. Walt'z Fish Shak at John's Pass Village is a local fave for its super-casual Key West ambiance and fresh seafood. For some of the best Thai and sushi around (including an extensive vegetarian menu), head to Thai-Am II on the northern edge of John's Pass.
Savor your coastal cuisine and tropical beverage in the sand at Caddy's Madeira Beach surfside, the only beachfront restaurant in town. It's part of a small, beloved local chain with an expansive menu of bar bites, beer and more – right in the sand.
Looking for a sweet treat? Head to The Candy Kitchen on Gulf Boulevard (just north of the internet-famous "Chicken Church"), a tiny brick-red building where you'll find tons of ice cream flavors and a vast selection of candy. Check out the vintage Pez dispensers.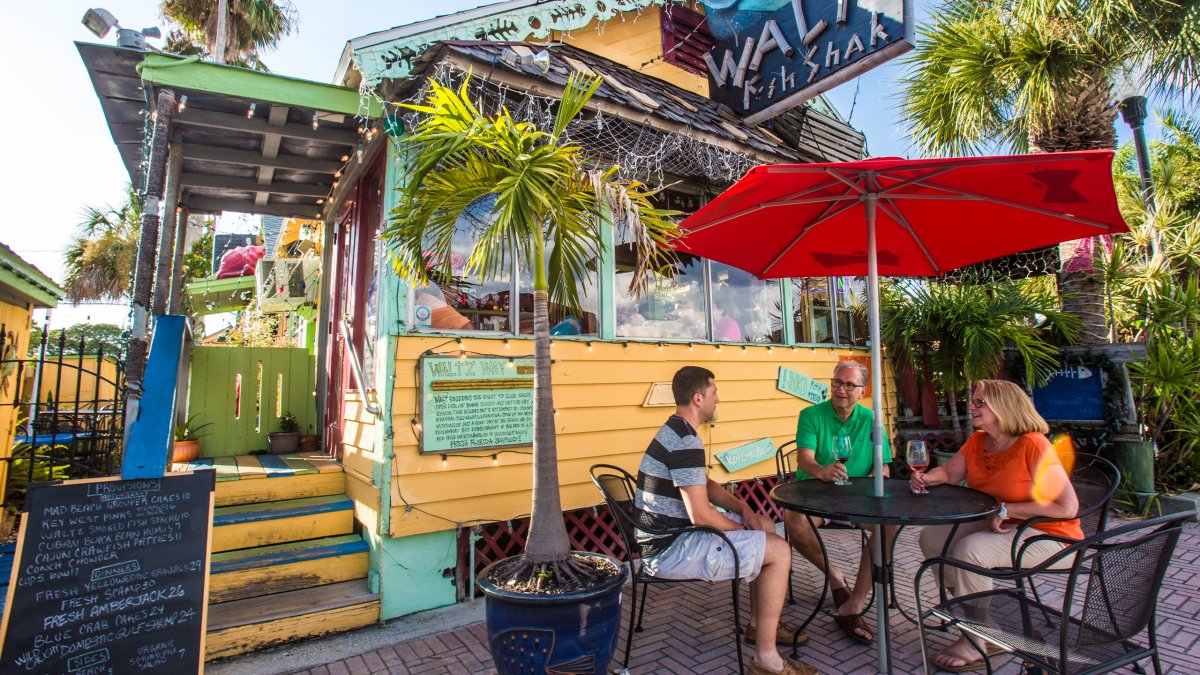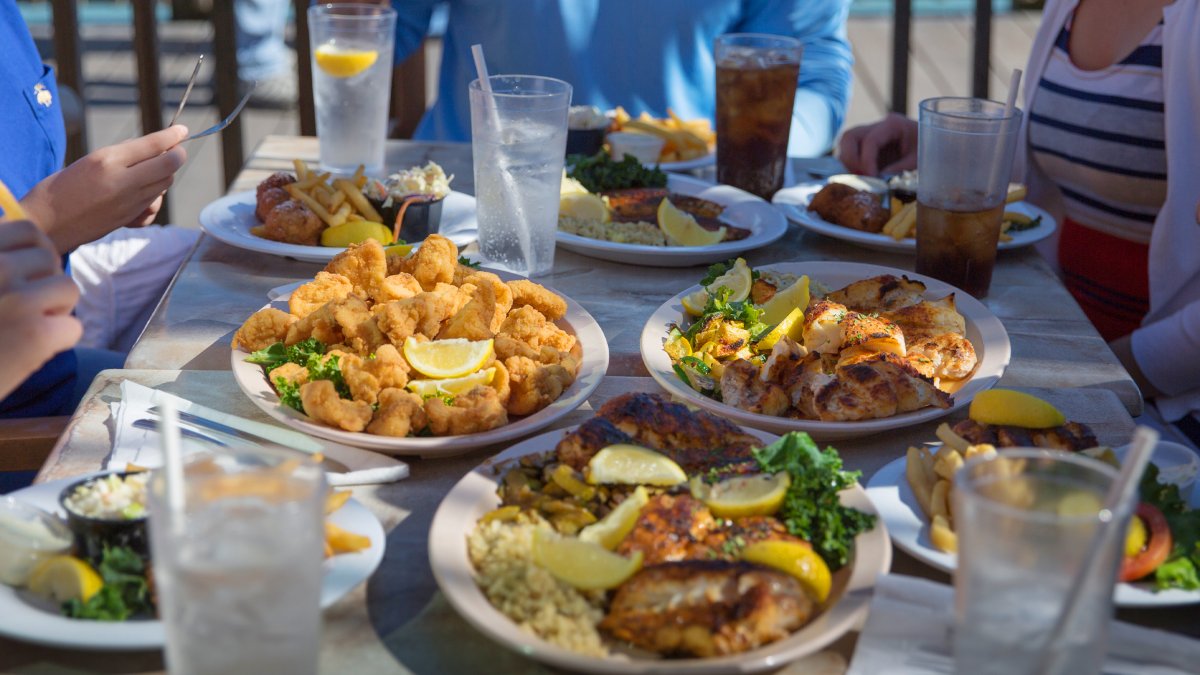 Places to Stay
"Mad Beach" is not only home to the #9 Beach in America, it's also replete with cozy vacation rentals as well as new and classic hotels. Check out your accommodation options.
See All Places to Stay in Madeira Beach
plan your trip
Madeira Beach
I'm looking for
that is/are
.