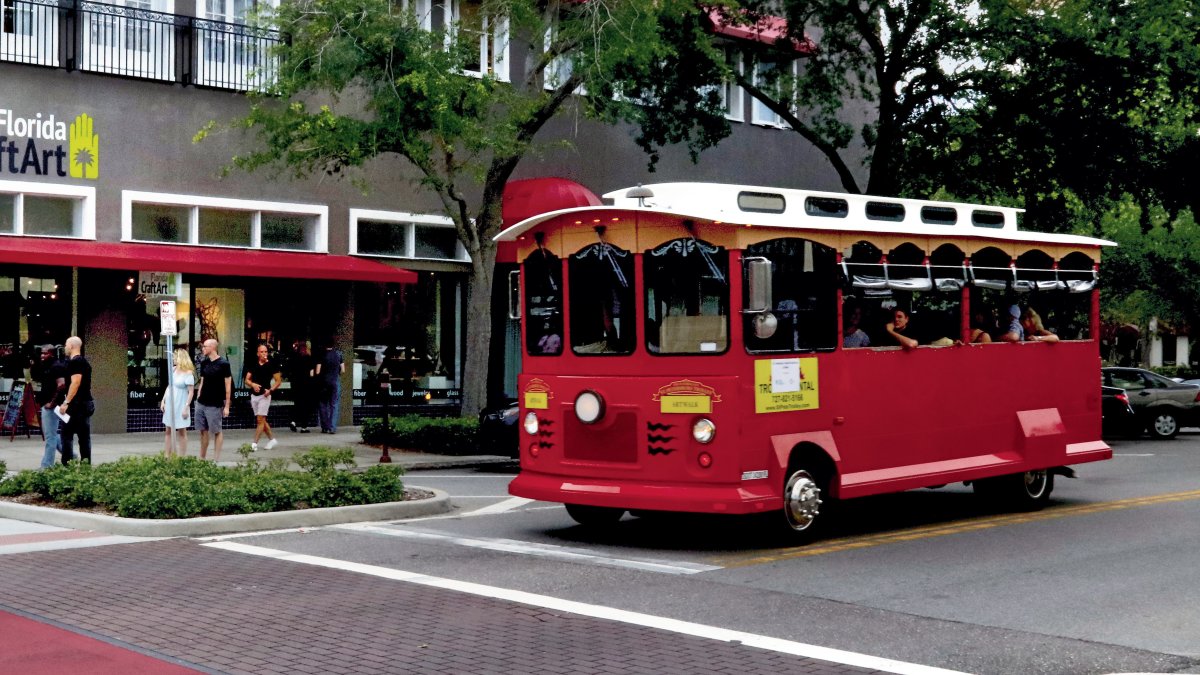 Which airports serve the St. Pete/Clearwater area?
The St. Pete/Clearwater area is served by two major airports: St. Petersburg-Clearwater International (PIE) and Tampa International Airport (TPA).
Please note: a road construction project is underway around PIE in preparation for the Gateway Expressway Project (creating two elevated tolled roadways to reduce traffic congestion in the area), so plan a little extra travel time to and around PIE until the project is completed sometime in 2022.
What transportation options are available to take me from Tampa International or St. Pete/Clearwater International Airport to my hotel or another destination?
On-site car rental is available at both Tampa International (TPA) and St. Pete/Clearwater International Airport (PIE). See this list of rental car agencies with counters inside PIE. If you're flying into TPA, rental car providers located at the airport can be accessed by taking the SkyConnect train from the airport's main terminal - find a list of TPA rental car agencies here. 
Shared van service and public bus service (PSTA, Greyhound) is available near the Rental Car Center at Tampa International Airport. Find more details on van and bus service at TPA here. Incoming visitors can also easily find taxi service at TPA, or use ridesharing apps such as Lyft and Uber.
United Taxi and Yellow Cab provide taxi services from St. Pete/Clearwater International Airport. Other public transportation options include Greyhound bus and PSTA bus service. Find more details on PIE's transportation page. You may also choose to use a ridesharing app such as Lyft or Uber to get to your hotel from the airport.
Some hotels operate their own shuttle services to pick up or return guests to the airport.
What are the public transportation options in St. Pete/Clearwater?
There are several options to take public transportation in St. Pete/Clearwater including trolleys and ferries such as the Jolley Trolley, Suncoast Beach Trolley, Free Rides Clearwater Beach, Clearwater Ferry, Downtown Looper, Central Avenue Looper, Cross Bay Ferry and Coast Bike Share St. Pete. To learn more about specific routes, click here.
Pinellas Suncoast Transit Authority (PSTA) announced the construction of a new 10.3-mile SunRunner Bus Rapid Transit (BRT) line that will connect the Sunshine City (St. Pete) to the Sunset Capital of Florida (Treasure Island). This is the first transit project of its kind in the region and will include 16 stops with buses running every 15 minutes operating from downtown to the beach or the opposite within 35 minutes. It will also feature semi-dedicated lanes, limited stops and safety enhancements for riders including level boarding platforms. Buses will begin running sometime in 2022.
Are there any toll roads?
Yes. Tolls are charged on the Pinellas Bayway, which connects St. Pete to St. Pete Beach and Fort De Soto Park. Tolls are also charged on the Sunshine Skyway Bridge, which connects St. Petersburg to points south.
Where can I rent a car?
You can rent a car from car rental agencies such as Avis, Alamo Budget, Enterprise and Hertz at either of the two main airports and throughout the St. Pete/Clearwater area.
How can I find out what non-stop flights are available to Tampa International Airport?
Go to www.tampaairport.com/nonstop to find information on non-stop flights into and out of Tampa International Airport (TPA).
Where can I find beach parking?
To find a parking spot near one of our beautiful beaches, check out our tips on where to park.
Can I take public transportation to the beach?
Yes. There are trolley services such as Central Avenue Looper and Suncoast Beach Trolley that will transport you to Clearwater Beach, Indian Rocks Beach, Indian Shores, Redington Shores, North Redington Beach, Redington Beach, Madeira Beach, St. Pete Beach and Pass-a-Grille.
Does St. Pete/Clearwater have bike share or scooter share programs?
Yes. If you'd rather bike around town, check out Coast Bike Share St. Pete. Several scooter share programs are also available in St. Pete.
Are there walkable communities in St. Pete/Clearwater?
Yes. Walking is one of the best ways to explore the many charming neighborhoods in St. Pete/Clearwater such as Tarpon Springs, Palm Harbor, Dunedin, St. Pete, Pass-a-Grille and Gulfport.
How do I get to local islands?
St. Pete/Clearwater is conveniently close to many local islands and there are wonderful ferry services such as the Caladesi Connection ferry to travel from Honeymoon Island State Park to Caladesi Island and back. You can take the ferry to Egmont Key and Shell Key from Fort De Soto Park. Another option is to rent (or charter) a small boat to island-hop.