Best Mexican Restaurants in St. Pete/Clearwater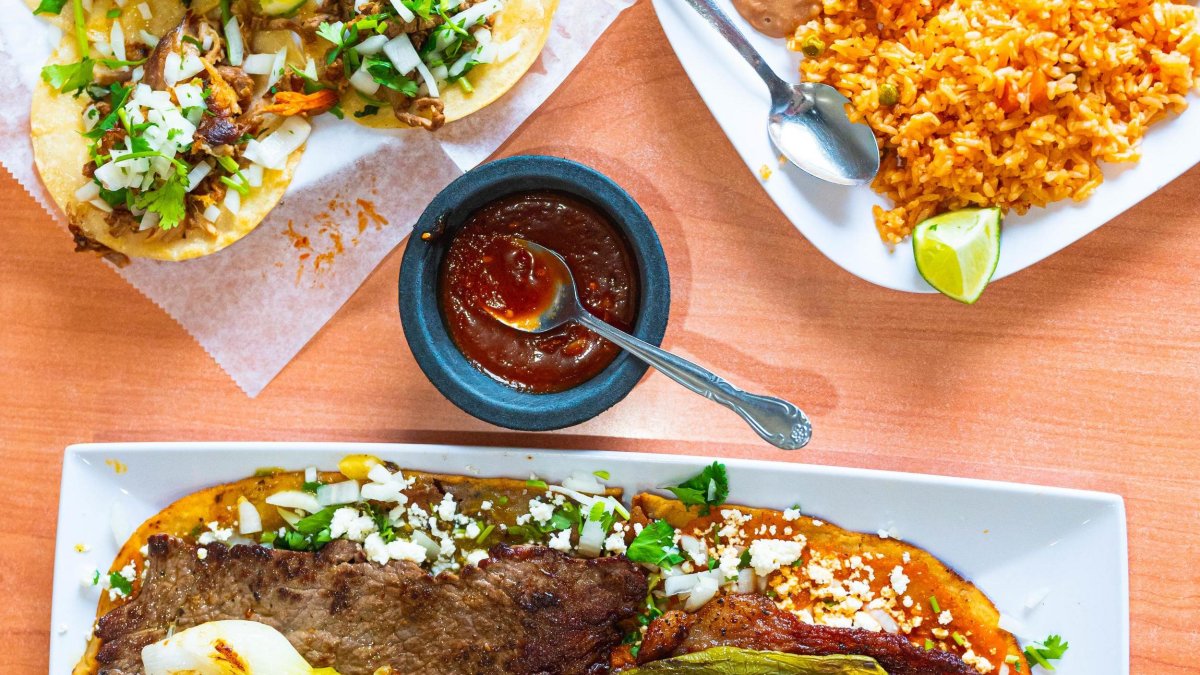 From tacos to tequila, these taquerias and cantinas dish out some of the best Mexican food in St. Pete/Clearwater. Use this list to plan out your weekly taco Tuesday outing, or to satisfy your everyday craving for some south-of-the-border flavor. Either way, every day's a good day for sizzling, saucy Mexican cuisine. 
Los Amigos Dos, Dunedin
This hole-in-the-wall Mexican restaurant is considered one of Dunedin's best-kept secrets. Los Amigos Dos goes back to basics with simple and authentic Mexican cuisine, great service and great prices.  
Explore More
Casa Tina Mexican Grill, Dunedin
This vibrantly decorated Mexican restaurant is located in the heart of Dunedin and is known for hosting local fiestas. They have a killer craft cocktail menu and all of their dishes are natural, no msg and mostly gluten-free with many vegan and vegetarian options available. Don't miss Casa Tina's Cirque Show that happens right in the restaurant every Saturday and Sunday! 
Explore More
Marina Cantina, Clearwater Beach
Dig into the freshest, locally caught seafood prepared in authentic Mexican dishes while enjoying rooftop views of Clearwater Beach (AKA America's #1 Beach). Level up your experience by dining at sunset with a house-made margarita in hand at Marina Cantina. 
Explore More
VIP Mexican Restaurant & Lounge, Treasure Island
It's not uncommon for this local hot spot to have a line to get a table, but we promise it's worth the wait. Come here for one of VIP Mexican's famous "wet burritos" smothered in sauce and melted cheese, washed down with a $5 margarita.  
Explore More
Red Mesa Cantina, St. Pete
This is the perfect spot for a group gathering – Red Mesa Cantina is a modern Mexican taqueria and tequila bar where social dining is a celebration. Their bar features the largest selection of tequila in the South and their menu is a la carte with full plate options as well. 
Explore More
Casita Taqueria, St. Pete
You know a restaurant is good when they have three successful locations in one city! Casita Taqueria is a quick-serve, fast-casual Mexican restaurant in St. Pete with a fun and festive vibe. Everything is made from scratch with the freshest ingredients, including their corn tortillas and chips.
Explore More
Nitally's ThaiMex Cuisine, South Pasadena
This bold fusion of Thai-Mex cuisine is what foodies' dreams are made of. Imagine delicious creations such as Chipotle Pad Thai, panang mole curry served in a burrito, or tacos topped with peanut sauce. Feeling brave? Willing souls are also invited to attempt the Inferno Soup Challenge at Nitally's. 
Explore More
El Huarache Azteca Restaurant, Pinellas Park
If you're looking for 100% authentic Mexican cuisine, El Huarache Azteca is it. Located in an inconspicuous strip mall in Pinellas Park, this hidden gem serves up some of the best tacos you'll find anywhere outside of Mexico. Don't forget to order an ice-cold horchata or jamaica to complete the experience!
Taco Baby, Dunedin
Once an ATM that dispensed money but now dispenses tacos? We're here for it! Taco Baby also happens to be Florida's smallest taco stand. Next time you're in downtown Dunedin and craving tacos, stop by and make a withdrawal! Protip: Vegetarians and carnivores alike, don't sleep on their jack fruit tacos!
Taco Dirty, On the Food Hall in St. Pete
Edgy name but Taco Dirty serves up some incredibly fresh and unique modern Mexican fare! You can find this Ciccio Restaurant Group concept in the newly opened On The Fly Food Hall, alongside its siblings - Better Byrd, Sweet Soul, and Fresh Kitchen. Tacos and bowls are their specialty, but mix and match with the other concepts to really level up your experience!
Poppo's Taqueria, St. Pete
Using only fresh ingredients, Poppo's Taqueria really stands out from the rest. They even make their hand-pressed corn tortillas fresh to order. You really can't go wrong with ordering anything from their menu, but order the Poppo's taco for a truly unique experience. Comes with your choice of protein, pico, slaw, and drum roll please...FETA cheese! Order an ice cold horchata to complete the experience. You're welcome.
Explore More
Red Mesa Mercado
Not to be confused with its big brother and sister Red Mesa Cantina and Red Mesa Restaurant, Red Mesa Mercado is an iconic quick serve/outdoor eatery where Cali-Mex and old-world Mexican flavors collide. It's located in St. Pete's trendy Edge District and is our goto spot for street tacos, quesadillas, burritos, and more.
Explore More
Nueva Cantina
Located in St. Pete and St. Pete Beach, Nueva Cantina serves up exciting contemporary Mexican cuisine that is sure to impress any foodie's palate. Everything is made fresh, in-house from locally sourced ingredients. Even their guacamole is made fresh to order! Pair that with their brightly festive decor, it's sure to provide the perfect Latin dining experience! Pro Tip: Don't sleep on their tantalizing frozen margaritas! 
treat yourself
More Delicious Dining